Motorcycle Insurance
There's nothing like the feeling of being out on your motorcycle on a beautiful day in Chicago. The warm breeze on your face and the roar of the bike's engine is indescribable. Your motorcycle is not just another mode of transportation. It says a lot about your individuality and the way you live your life.
Whether you are a seasoned rider that has owned a few bikes or a 1st time buyer, you want to have the best insurance coverage available. Insure On the Spot is here to help. We want you to focus on the adventures of the open road and not have to worry about what kind of insurance policy to buy.
We can help you get the insurance plan that is custom fit to your exact needs. Whether you are looking to just meet legal liability limits, get more coverage or protect your bike from damage, we have policies that will meet your unique goals.
Types of Motorcycle Coverage
Pick the policy that is best for you!
Covers bodily injury to others, as well as their property. Also provides protection for you against uninsured motorists. This plan also includes guest passenger coverage for people riding on your bike.
Protects you for injury to others, their property and also uninsured drivers. With this type of plan, your motorcycle is also covered for collision and comprehensive damage. We can even safeguard accessories!
More Great Protection
If you happen to have an accident more than 100 miles away from home while on a trip, this optional coverage will pay for certain eligible expenses such as hotels, food, forfeited deposits, towing and alternate transportation. Even safety equipment can be protected!
Over the years, Insure On The Spot has covered every kind of rider and motorcycle, from dirt bikes, sport and touring models to fully dressed, big baggers. Whether you have a Yamaha, Kawasaki, Suzuki, Honda, Harley Davidson, Indian or any other brand, you can count on us to find you the perfect policy.
Have questions about which motorcycle coverage is right for you? Give us a call and we will be happy to go over all of the options with you. So many riders have put their trust in Insure On The Spot to get them the coverage they need and so can you! You will also love our second to none customer service!
Insure on the Spot is an independent insurance agency with the freedom to select the best rate for your budget and driving record. What are you waiting for? Request your free quote, call an agent at (773) 202-5060 get covered today!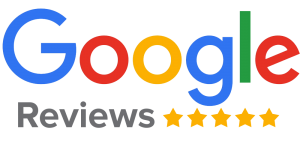 Talk to a Real Person about Motorcycle Insurance
Call one of our licensed agents at (773) 202-5060. Sales hours are 8am-9pm Mon-Fri & Sat 8am-8pm.
Great customer service. I got to talk to a real person-not a computer voice!